We make sure your custom suit is as unique as the person you're marrying.
Wedding Stories from Our Clients
I know the importance of customizing a couple's special day, and there is no one better at doing that than Adrian Jules! I know when I go to a wedding and see an AJ suit, it's going to be a great wedding! – DJ Naps
It's really important for me to feel good about what I'm wearing, to have clothing that fits, and to know that it is well made– That I am making an investment. – Andy V.
You're going to get the finest quality garment that you can get anywhere in the country; not just Rochester, NY. – Joe C.
If you're going to marry the best, and you want to look your best, then you have to come see the best… and the best is Adrian Jules. – Gordon L.
We are here for you after your wedding day. Visit our retail showroom or call and one of our experienced stylists will come to you.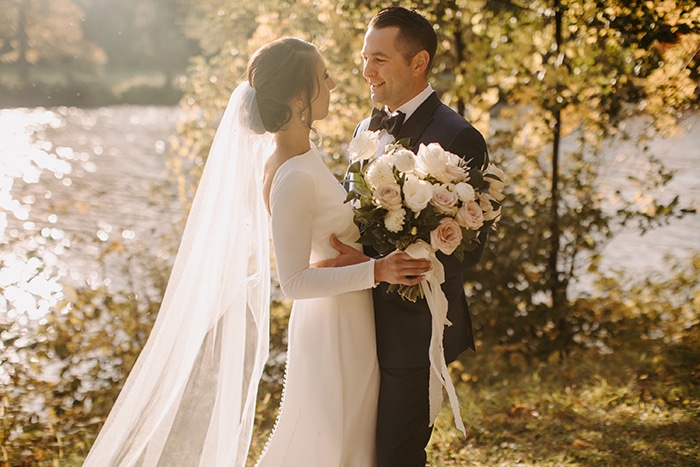 A suit that is custom tailored for your special day, that can be worn for a lifetime.
Schedule Your Consultation Today
On your wedding day, your suit should be an extension of your personal style as well as the perfect complement to your significant other. At Adrian Jules, our experienced stylists walk you through every step of the way, so you not only have a suit for your special day; you have a garment that will last a lifetime.
Adrian Jules: The one custom clothier for all the special days in your life.