While our closet is cleaned regularly, it's time to give a Spring purge.  Many non-profits need our donations to assist them in their recovery from the economic impact of Covid 19.  These donations are going to Goodwill of the Finger Lakes.  As the provider of 2-1-1 Life Line services, they are on the front line supporting our community.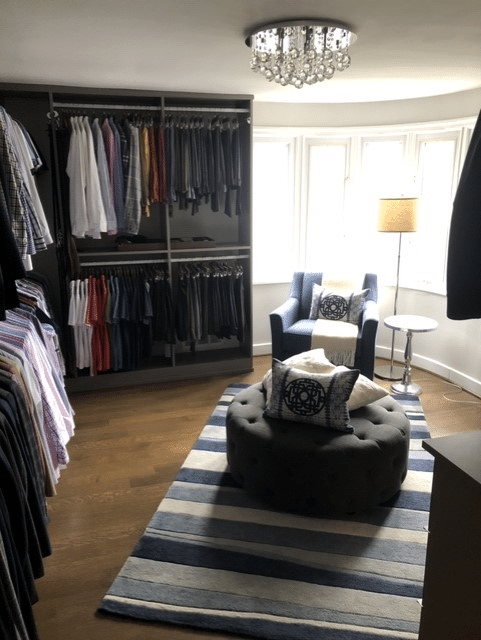 Looks pretty clean but I am going to be a bit more demanding regarding "keeps" to support Goodwill.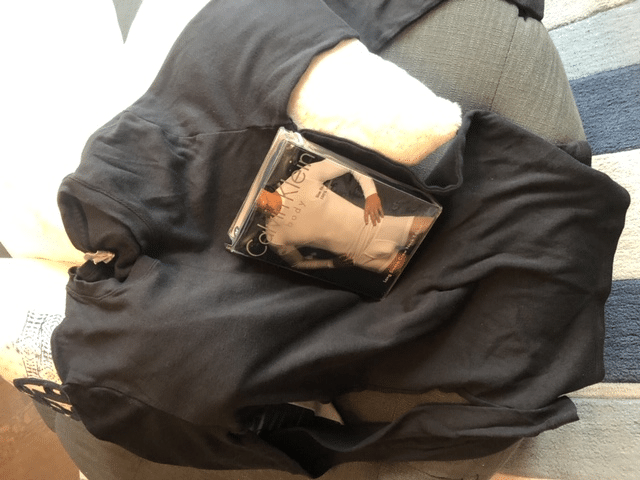 I buy multiples when core things are on sale. Time to donate the old and open the new.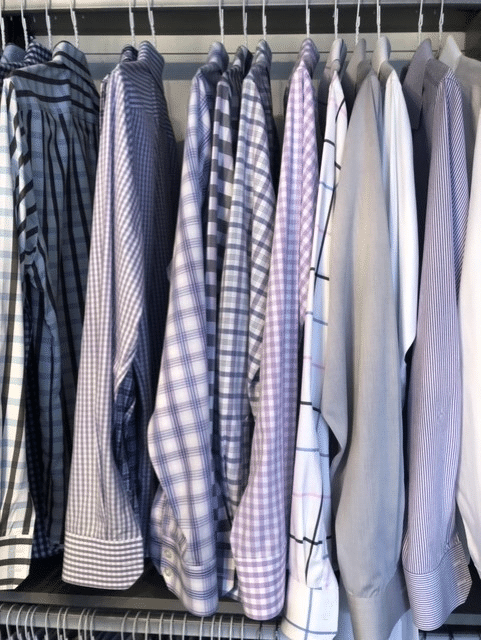 I have ordered new shirts from Adrian Jules Custom Clothier…that means donate the prints that I really never grab.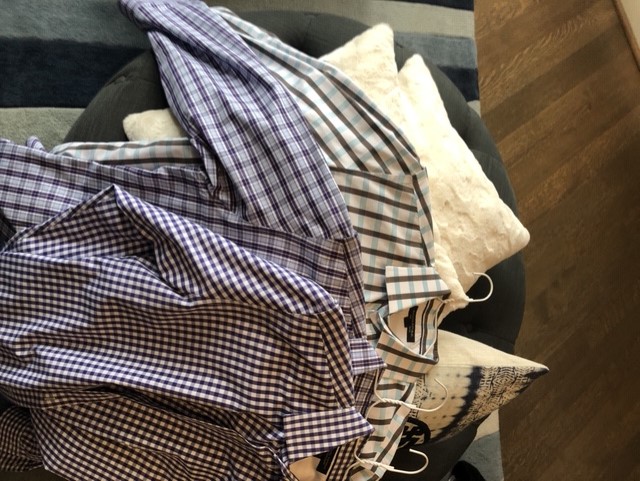 I replace certain things every summer. Let's empty this rod!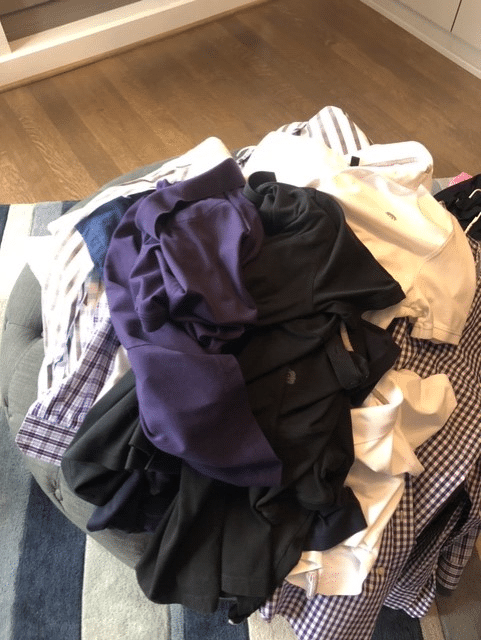 A bunch of polo shirts donated!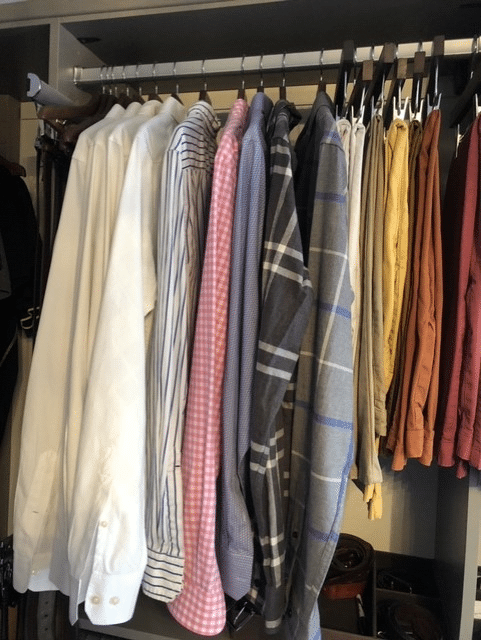 We all have that one shirt that we hold onto saying, "I'll wear it this season." And, we never wear it.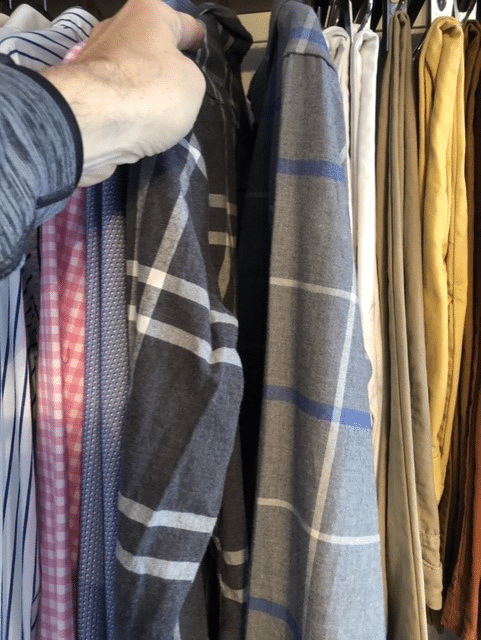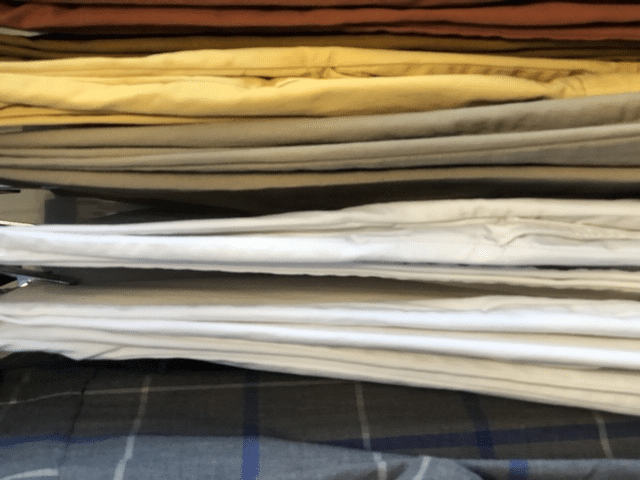 2 pair of the same white pants in 2 different sizes….1 must be the wrong size. SOOOO happy the bigger size was the wrong size!!! Donated.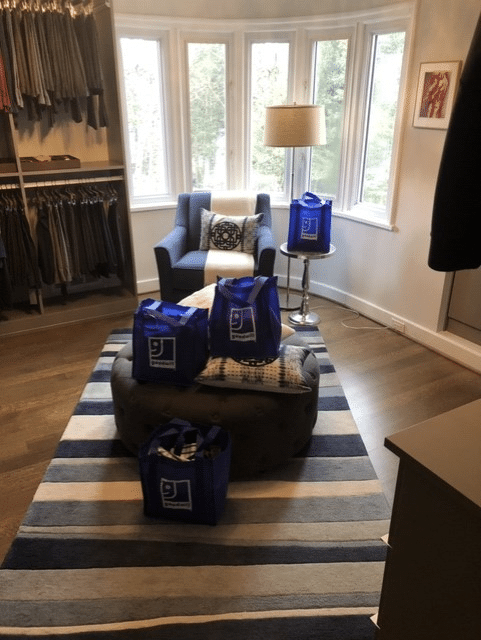 I was able to pull 23 items from my closet for donation to Goodwill of the Finger Lakes. Now purging the other half of the closet is on Jason's "Honey Do" list.