We have told the story of the Red Rose Collection in visual form, but here it is in words. To honor the legacy of our parents, grandparents and founders of Adrian Jules Custom Clothier,  Adriano and Jean Roberti, we have reintroduced the Rose Collection. Jean always believed that the rose was the perfect flower that God gifted to the world, and she imagined that the clothes we produced should strive for its sublime beauty.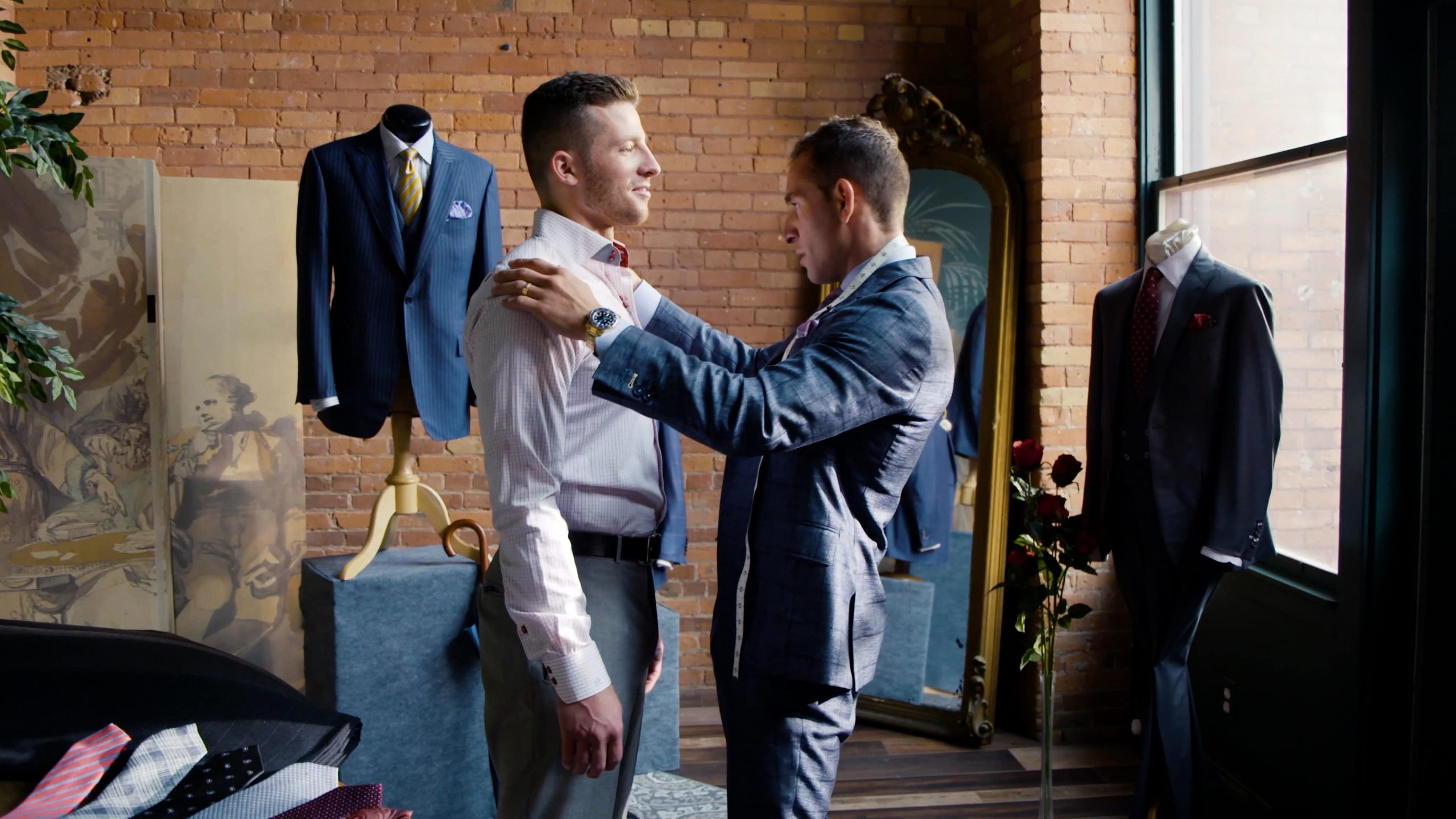 Only 247 suits in the Red Rose Collection are created per year, signifying the extra time and unparalleled attention to detail needed to craft these suits. The Red Rose Collection has a personal label embroidered in red thread, red stitching on the facing of the coat, the undercollar in red, and a signature rose lapel pin that indicates that the suit is part of this exclusive collection.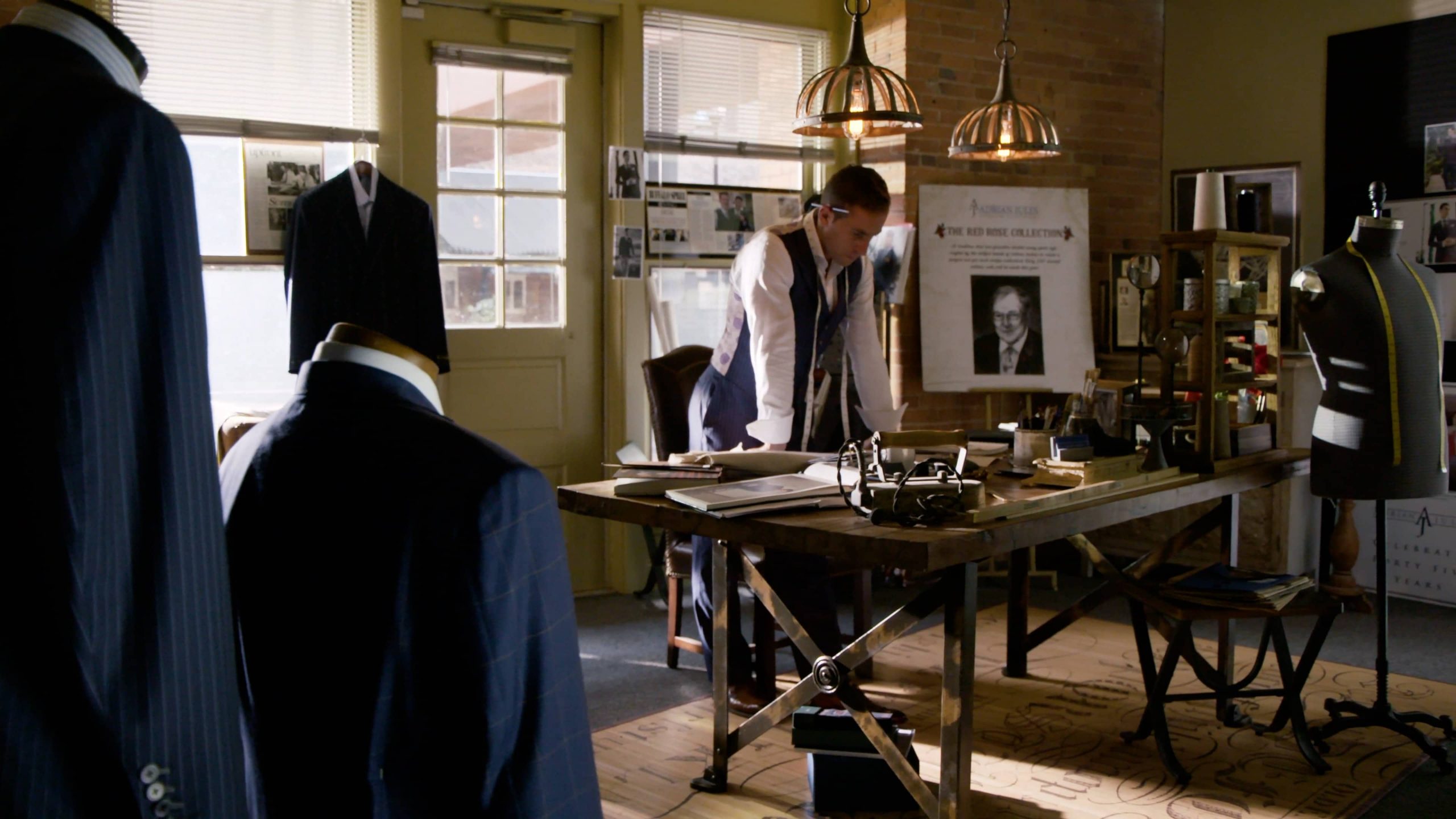 The reintroduction was specifically planned to celebrate our 55th anniversary year, and it bridges the heritage of Adrian Jules from its beginnings to the traditions that have carried into modern day. In this effort, we created a video and were blessed to have two generations of our family participate. Peter Roberti, Sr. and sons Peter, Jr. and Michael each took part.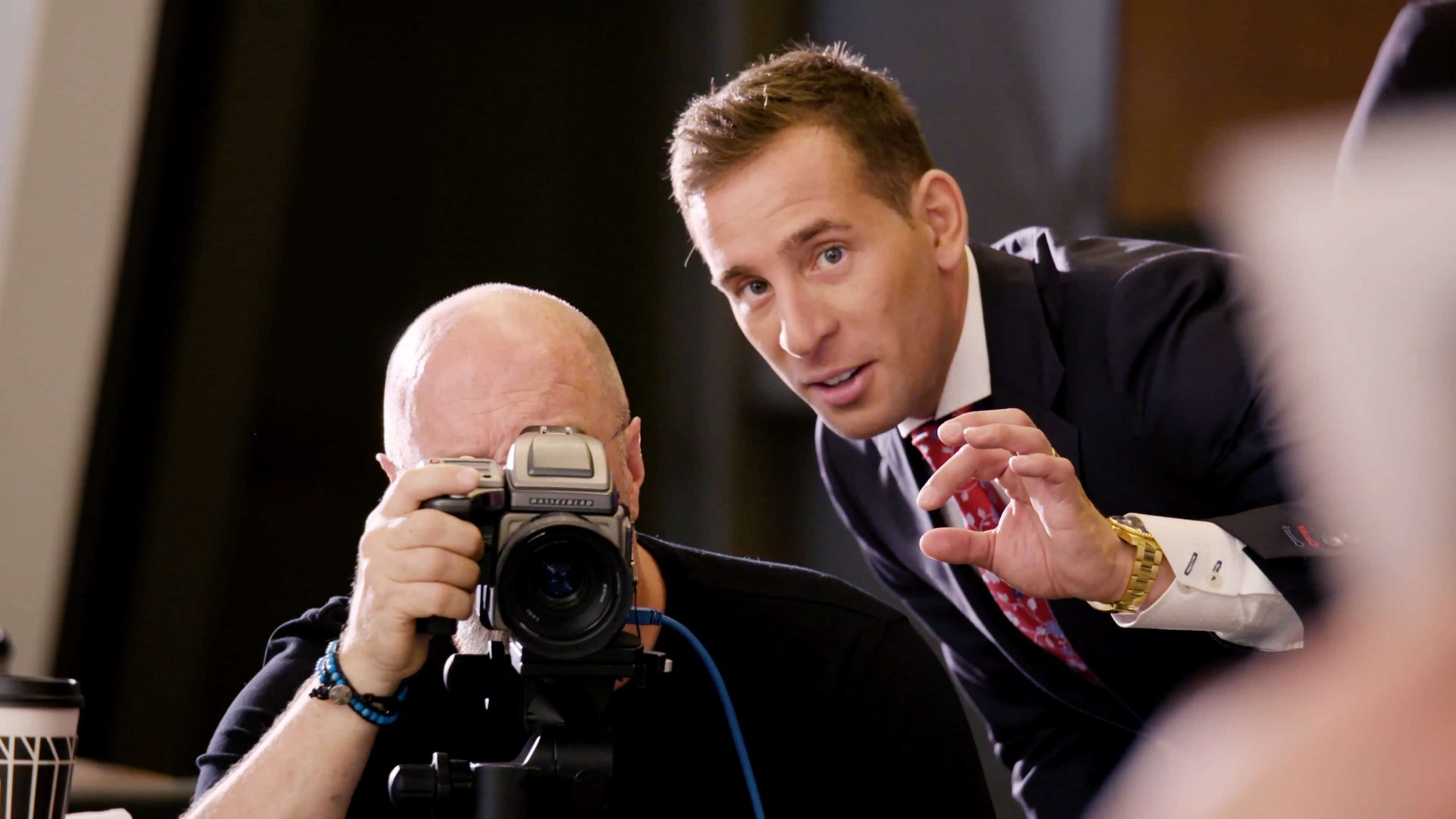 We're thrilled about how everything came together.  We highlighted our dedicated manufacturing staff who produce the suits, without whom we simply would not be able to have the great success we have enjoyed throughout the years.  We also paid homage to Adriano and Jean by doing a set design reminiscent of our shop of many years past.  And we completed the step into modernity by filming Peter, Jr. and Michael in the Metropolitan Hotel in downtown Rochester.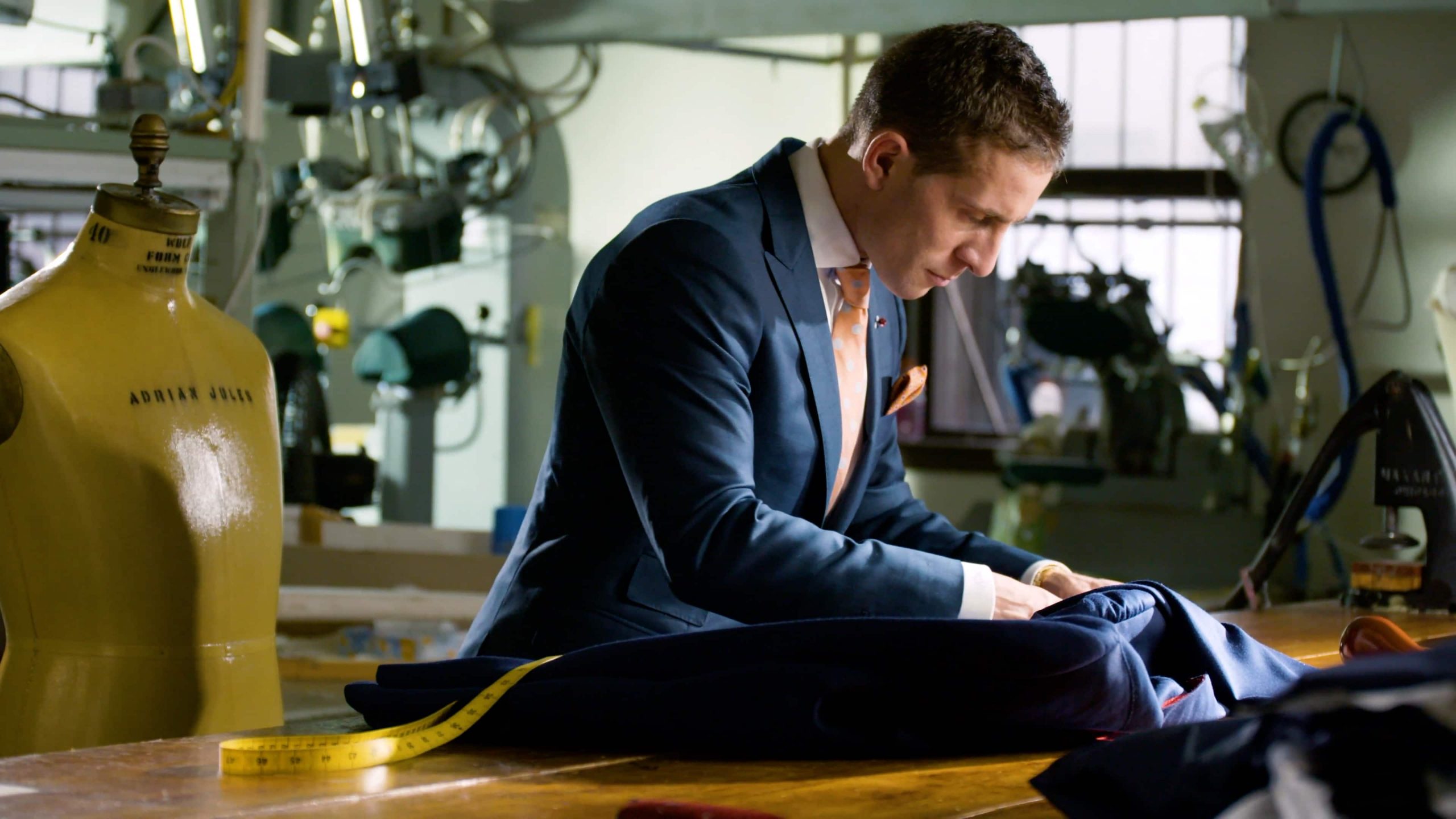 The reintroduction of the Red Rose Collection has been a marvelous achievement on multiple levels. Above all, the suit stands as testament to the theme of some things changing but the tradition of quality living on from generation to generation. Learn more about the Red Rose Collection and the celebration of our 55th year in business, serving clients near and far!