This year, wrap the holidays in style with a gift from Adrian Jules. Celebrate this special time of year with a gift experience like no other for the special someone on your list.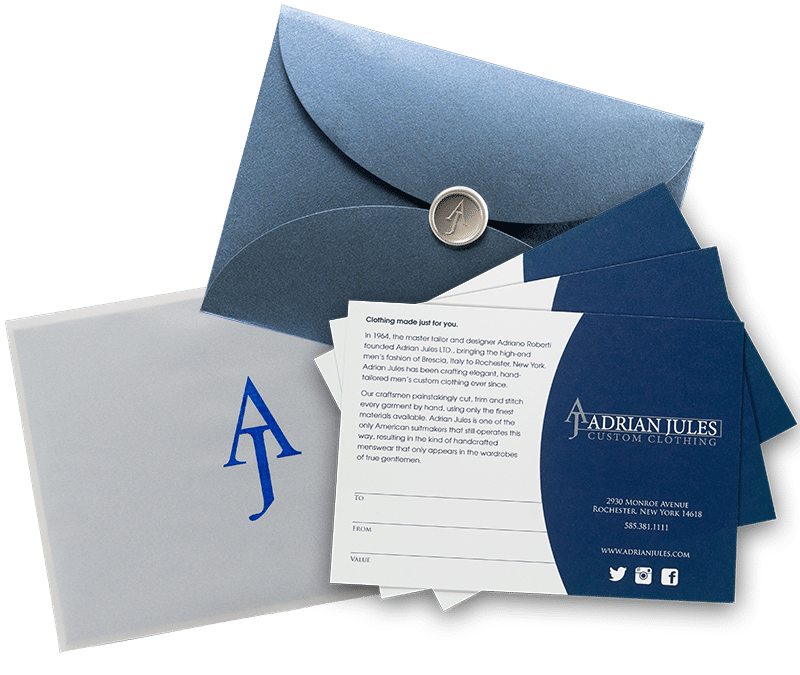 Not exactly sure what to get the Man of Style on your list? A gift card from Adrian Jules allows them to curate their own custom, hand-crafted, luxury attire. The options are endless, so an AJ Gift Card is always the perfect size.
*Ask us about corporate gift cards.
New to Adrian Jules this year, these are so much more than a present. Giving and receiving an AJ luxury gift box is an experience. Adrian Jules will assist you in curating the perfect luxury gift box for the Man of Style on your list. Artfully wrapped with the same precision used in creation of the custom AJ garments he loves, they showcase an AJ Gift Card flawlessly.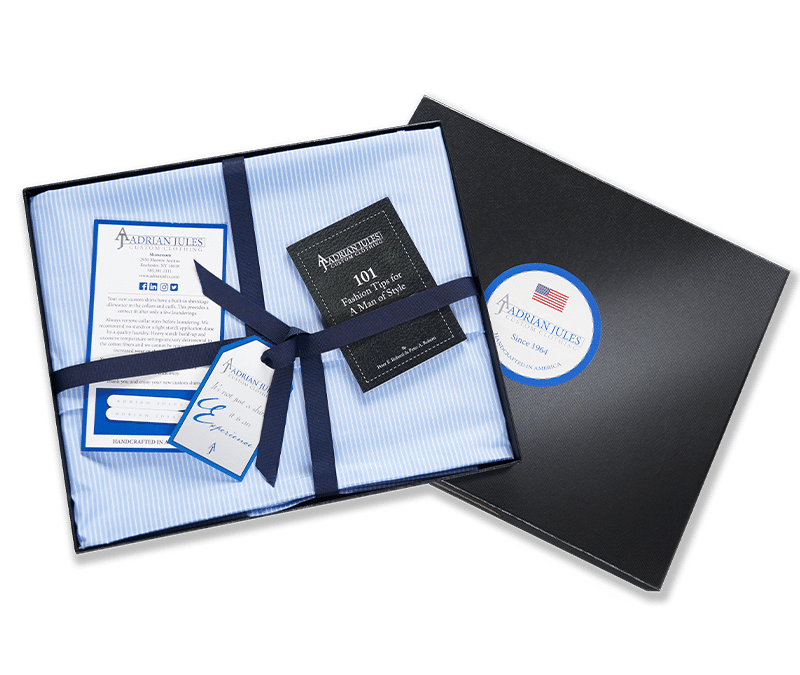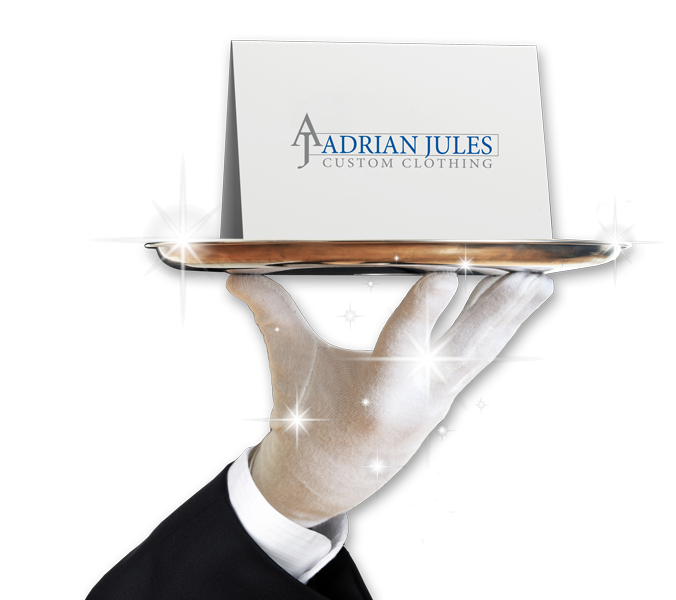 Extending gratitude with the perfect holiday gift can be daunting for those with large lists — of employees, clients, colleagues, family or friends. A special consultation will guide you through custom apparel choices and AJ Luxury Gift Boxes, as well as AJ Gift Cards that allow the recipient to curate their own perfect look. The ultimate stress-free gift-giving option this holiday season. Gifts that are individually refined to the tastes of each and every man of style on your list.