As you may have seen, we recently launched a series of videos for our Red Rose Collection. We are proud to bring you this elite collection that is deeply rooted in our heritage. In fact, this collection really honors our founders and their legacy and comes with a story that helps put into perspective how special The Red Rose Collection is.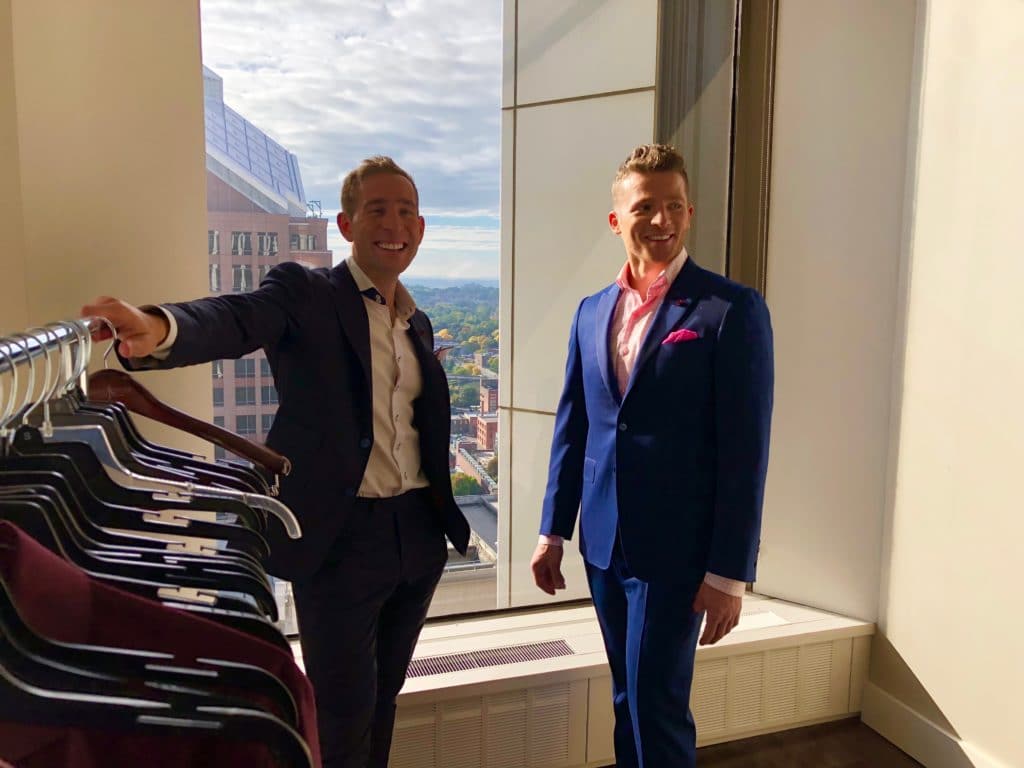 Many years ago our parents, grandparents, and founders, Jean, and Adriano Roberti started the tradition of placing a rose on the lapel of every Adrian Jules jacket made. The rose was a symbol of the principles of delivering a superbly hand-crafted garment using traditional tailoring tools and always putting our customer first. It was also a sentiment that the rose is God's gift to us as a perfect flower and the suits that Adrian Jules made are created by the skillful hands of an artisan to create a perfect suit for each individual.
What makes a suit from the Red Rose Collection so special is the extended amount of care and detail that goes into each one. Only 247 of these garments will be made each year. They require special goat hair hymo fabric for the foundation of each garment. They also need an extensive amount of handwork and detail put into them. This will cause them to take up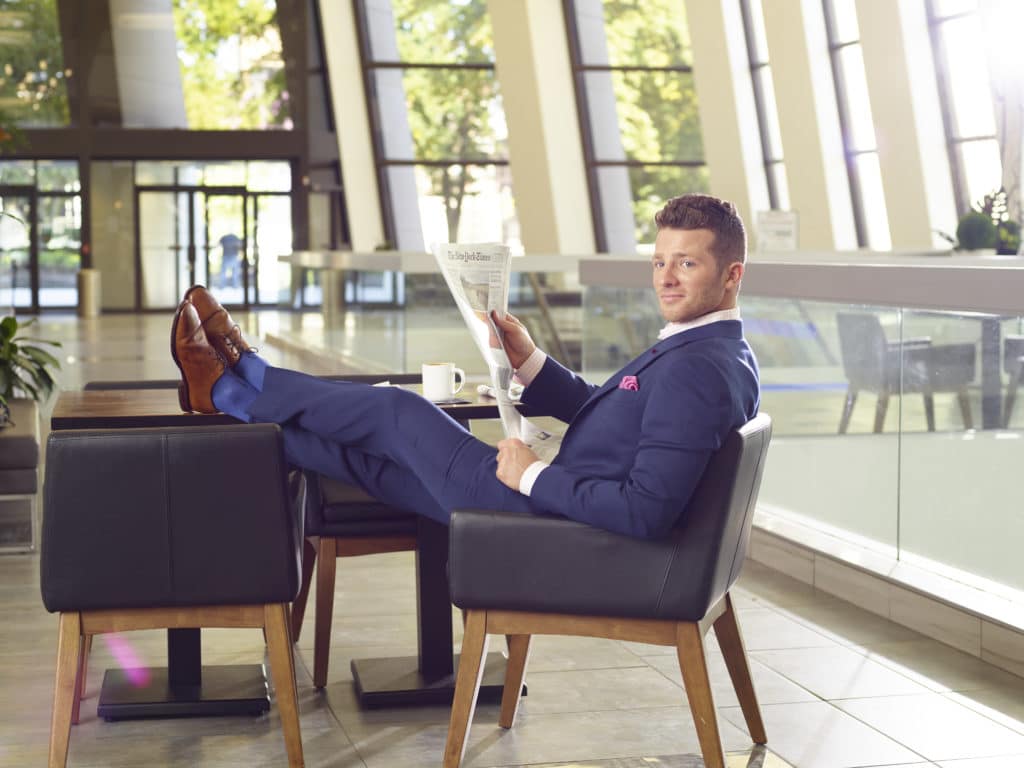 to eight weeks to be made. In addition, in this feature collection, the personal label will be embroidered in red as well as the stitching on the facing of the coat, undercollar, and the buttonhole on the slacks. You will also receive a handmade rose lapel pin to signify this special garment and that you are a part of the Adrian Jules legacy.
As always, these garments are made by our talented team of artisan tailors here in Rochester, NY USA. Connect with us to get started on the process of making your once in a lifetime suit.